Raffaela Zenoni. New ex

hibition in Zagreb.

«THE OTHER ANCESTRAL GALLERY»
JOSIP RAČIĆ GALLERY – NATIONAL MUSEUM OF MODERN ART

7-11-2023
10-01-2024

The National Museum of Modern Art concludes its exhibition programme in 2023 with Raffaele Zenoni's exhibition Gallery of Other Ancestors at the Josip Račić Gallery.
For the inaugural presentation of her artistic work in Zagreb, the artist chose a dozen intensely coloured portraits from the cycle of the same name, executed in acrylic technique on canvas, and a monochrome anthropomorphic sculpture whose elongated, slender volume, according to an art historian Branko Franceschi, evokes the memory of Giacometti's gaunt figures….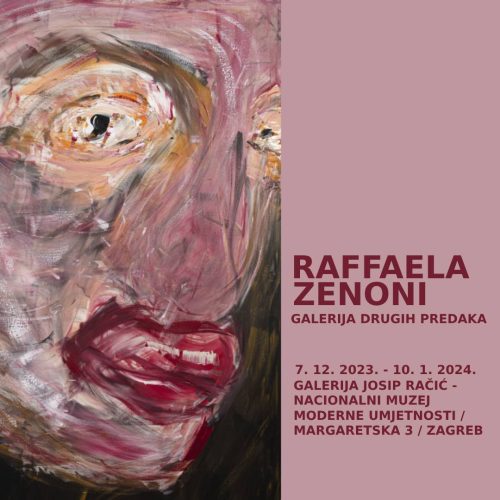 Sánchez Zabaleta. New colective exhibition in Amsterdam.
MOKUM GALERIE. PAN AMSTERDAM