WE ALREADY HAVE A POSTER FOR THE NEW EDITION OF ART GAUCIN 2023.
16 studios will open their doors to show the work of 22 artists. This year Art Gaucín has new guest artist : Bianca de Vilar, Fernanda Carregado, Eva -Lotta Axelsson, David Briker y Sebastian Hedgecoe.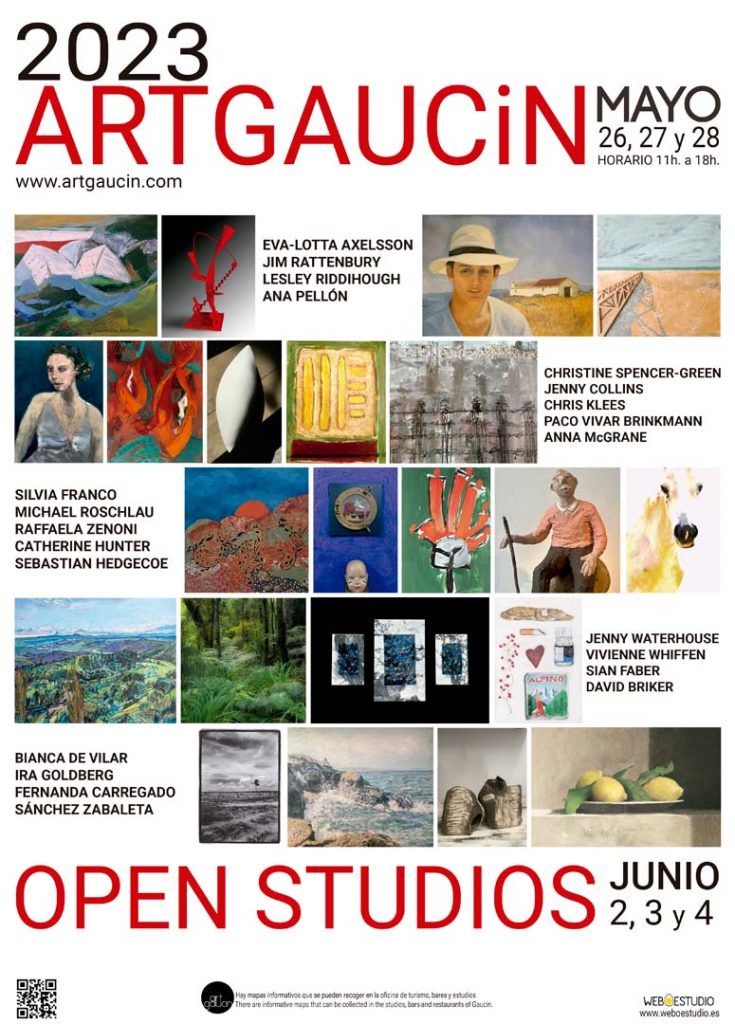 ART GAUCÍN 2023
To make your visit easier we have these maps which you will find in the tourist office in Gaucín, as well as in bars, Tienda verde and artists' studios. Go to the news section to access the study map.